News & Views
Older Stories
Centigrade on Twitter
Genesis Open PGA Tour starts today #genesisopen #GenesisUSA https://t.co/UnPYvlWXvb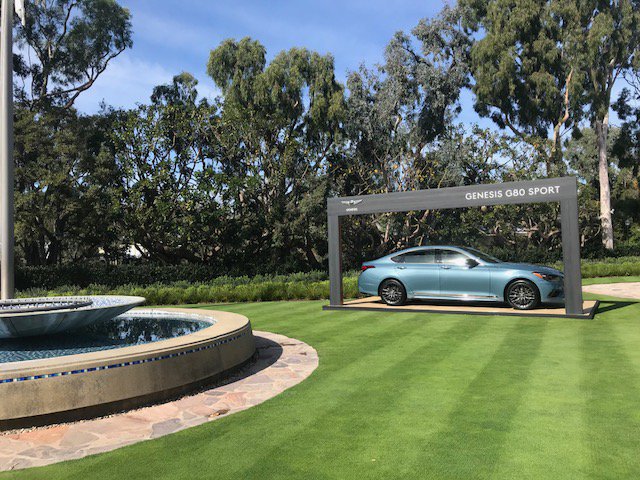 Get to Know Our Intern: Caroline Solon
Caroline was born in Dearborn, Michigan. She likes spending her time sketching spontaneous things, amateur longboarding, surfing the world wide web, singing, and going on adventures on nature hikes and in the world of Dungeons and Dragons. Caroline can't stand anything under the umbrella of "road rage".
And here are some of her responses to our questions:
What was your most embarrassing moment? Singing an Alicia Keys song my senior year of high school for a concert and I completely choked half-way through.
Sporting achievements? Basket toss trash into a bin on a daily basis.
 
Favorite Group/band/church: Of all time, the British rock band Queen.
 
Name a singer that you can't stand the sound of: Justin Bieber
If you could get free airfare – name a country you would visit and why: Probably Italy because of its beautiful historical art and from there I can take a train across Europe.
Ever met anybody famous before? Daniel Franzese who played Damien in Mean Girls. He was on our campus filming a music video which we got to take part in. So epic!
 
What's your favorite things to do on a Saturday night? Hanging out with close friends and exploring new cafes and restaurants we've never been to.
Have you been told, you look like someone famous? No, but I've been told I look like every kind of Asian from A-Z except for my actual ethnicity.
 
What's the one thing you can't live without? My family. I wouldn't be anywhere without their love and support.
If you could have an unlimited storage of one thing, what would it be? Computer data to house all my files for the rest of my life.
If you were given $1,000, where would you spend it? My student loans. Let the grace period begin.
What is one of the things you would put on your "bucket" list? We've been planning this since forever, but buying a VW camper with my friends and taking a road trip across the country. Hopefully it won't end up like the movie "RV".